Buying and Selling Gold
Gold Buying Guide
Is there old jewelry that you no longer wear anymore sitting in your jewelry box?
Bring it in to Koser Jewelers and get paid!
The price of gold changes constantly. Over the last few years, the price of gold has risen astronomically compared to historical data. For years, gold held a steady price per ounce around $400, but today, it's well over $1,000 per ounce!

The chart below reflects the live price of gold at this very minute.
To update the live price of gold in real time just refresh the page.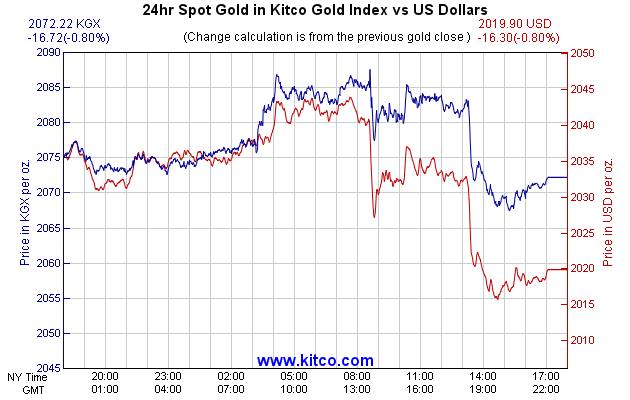 Source:www.kitco.com